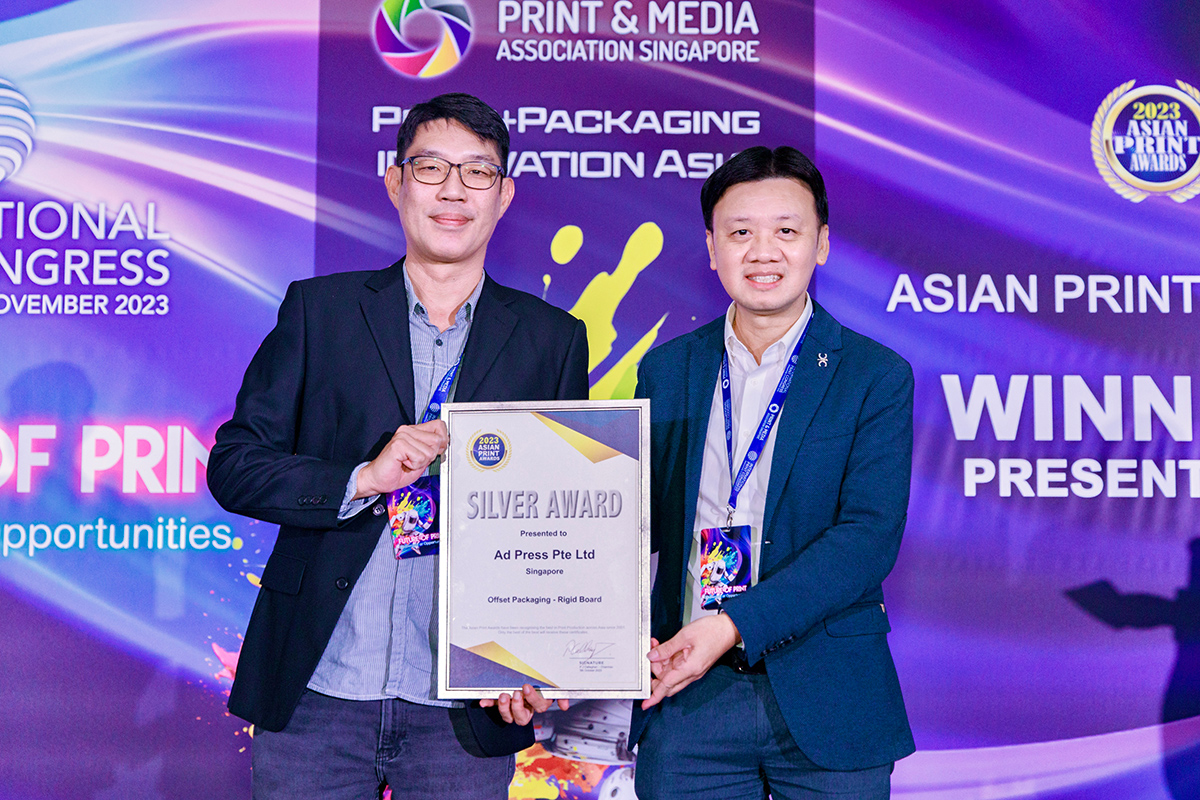 AD PRESS offers a wide range of paper printed customised food packaging solutions, such as custom printed takeaway lunch boxes, bowls and paper cups.
Breaking Boundaries, Setting Standards: AD PRESS Wins Silver at Asian Print Awards 2023!
We are thrilled that AD PRESS has been honoured with the prestigious Silver Award for Packaging - Rigid Board at the esteemed Asian Print Awards 2023. This achievement is a testament to our unwavering commitment to excellence, innovation, and pushing the boundaries of packaging printing.
At AD PRESS, we take immense pride in delivering high-quality and visually stunning packaging solutions that exceed our clients' expectations. The Silver Award recognises our dedication to craftsmanship, creativity, and cutting-edge technology in the packaging industry.
This accomplishment wouldn't have been possible without our incredible team's hard work, talent, and passion. We extend our heartfelt gratitude to our clients and partners who have trusted us to bring their visions to life. Your collaboration and support have been instrumental in our success, and we look forward to continuing to exceed your expectations in the future.
Thank you to the Asian Print Awards for recognising our achievements, and here's to many more years of setting new standards in packaging printing!